Show Me The NASCAR Fax!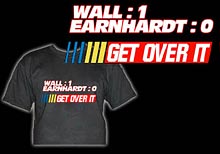 So, folks have been asking where Americans draw the line on federal budget cuts. We think we've found it:
Rep. Betty McCollum (D-MN) alerted Capitol Police Thursday after a threatening fax arrived at her office attacking her proposal to strip Pentagon sponsorship from NASCAR teams.
It's very, very nasty. And it's yours, after the jump.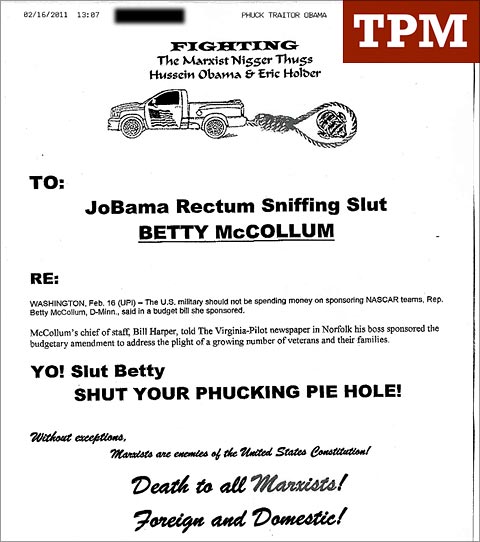 TPM doesn't report where the fax came from — doesn't sound like Minnesota Nice to us — but here's a clue:
"We've had calls," Bill Harper, McCollum's Chief of Staff, told TPM. "Lots of Mississippi people, North Carolina people. We had a Florida person."
Florida? Rush, you stinker.
Add a Comment
Please
log in
to post a comment