Judge Bites Man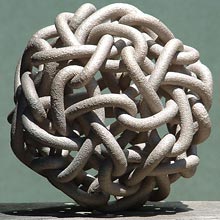 Stand by for Extreme Confusion…
A second federal judge ruled on Monday that it was unconstitutional for Congress to enact a health care law that requires Americans to obtain commercial insurance, evening the score at two-to-two in the lower courts as conflicting opinions begin their path to the Supreme Court.
Well, "Obamacare Declared Unconstitutional" isn't exactly news, is it?
Like a Virginia judge in December, Judge Roger Vinson of Federal District Court in Pensacola, Fla., said he would allow the law to remain in effect while the Obama administration appeals his ruling, a process that could take two years. But unlike his Virginia counterpart, Judge Vinson ruled that the entire health care act should fall if the appellate courts join him in invalidating the insurance requirement.
Remember how the Demrats forgot to initiate a spending bill in the House last fall? Similar oversight: They also forgot to include a "severability clause" in the healthcare bill, which would allow any piece to be struck down without affecting the whole. Not that John Roberts cares about such finer points.
The Justice Department intends to appeal, of course. We'll just step back and let the lawyers sort it out.
Vinson Opinion [Scribd]
Add a Comment
Please
log in
to post a comment