The Day After in Haley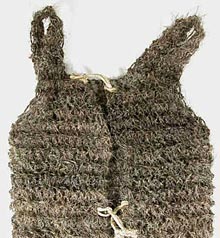 So, where's our Good Ol' Boy today? Ah, yes — trying on hairshirts:
"When asked why my hometown in Mississippi did not suffer the same racial violence when I was a young man that accompanied other towns' integration efforts, I accurately said the community leadership wouldn't tolerate it and helped prevent violence there. My point was my town rejected the Ku Klux Klan, but nobody should construe that to mean I think the town leadership were saints, either. Their vehicle, called the 'Citizens Council,' is totally indefensible, as is segregation. It was a difficult and painful era for Mississippi, the rest of the country, and especially African Americans who were persecuted in that time."
Good for you, Haley. Saves us the trouble of looking into that nasty NAACP business.
But y'know, maybe you should have trotted that line out the first time…
Haley Barbour has gotten himself in a heap of trouble. By praising White Citizens' Councils, appearing clueless about the history of racial injustice in the South, giving the Democrats a free swing at him and reviving recollections of another shockingly inappropriate racial statement, Barbour has gone a long way toward blowing up his presidential candidacy before it began.
You know it's bad when WaPo conservatives start piling on.
Fun footnote: The original interview was published in the Weekly Standard. Bill Kristol's Weekly Standard. You're welcome!
Add a Comment
Please
log in
to post a comment