There'll Always Be An Arizona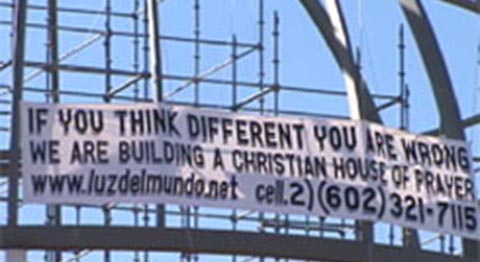 OMG, Islamoterrorists are invading Phoenix! Prepare for Crusade!
A new dome-like structure near 19th Avenue along Interstate 10 in Phoenix is the Light of the World church, a nondenominational Christian church hoping to modernize traditional worship services, a church spokesman said.

Since the distinctive dome shape went up, church leaders said they have received phone calls from concerned neighbors who've mistaken the building for an Islamic mosque.
Perfectly understandable. We often mistake concerned neighbors for fucking idiots.
Add a Comment
Please
log in
to post a comment