It's Official: New Zealand is Middle Earth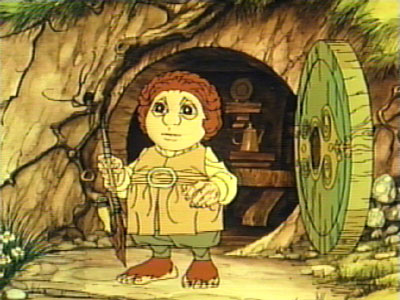 Apparently the country of New Zealand has amended its constitution to make Peter Jackson King of New Zealand and Labor Minister in perpetuity. This was done in a bid to ensure that the two new "Hobbit" movies are filmed there rather than on a soundstage in Hollywood (like the hugely successful "Plan 9 from Outer Space" was). Supposedly the films have a budget of about $500 million, which is something like 6 times the country's GNP and enough to make about half the population millionaires, so everyone in New Zealand is cool with it (except the labor unions who are never happy about anything). Now Peter Jackson can pay the movie actors whetever he wants, and even have them do his laundry and mow his lawn (or till his outback, or whatever it is those guys have behind their houses in New Zealand). Everyone wins:
Warner Brothers agreed to keep Peter Jackson's production of "The Hobbit" in New Zealand after the government promised to change local labor laws and offered extra financial incentives, Prime Minister John Key said Wednesday.

The deal came after two days of talks between Mr. Key and other government officials and executives from Warner and its New Line Cinema unit.

Filming of the two "Hobbit" movies, which is expected to start in February, had been threatened by a dispute over whether a New Zealand branch of an Australian union could engage in collective bargaining on the Hollywood films, which they have not been able to do in the past.
Add a Comment
Please
log in
to post a comment