Backdoor Nation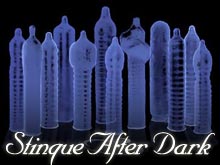 Any story that includes the line "the last time I looked at the anal sex data" gets our attention:
In 1992, 16 percent of women aged 18-24 said they'd tried anal sex. Now 20 percent of women aged 18-19 say they've done it, and by ages 20-24, the number is 40 percent. In 1992, the highest percentage of women in any age group who admitted to anal sex was 33. In 2002, it was 35. Now it's 46.
What's turning America into a nation of chimney sweeps? Here's a telling clue:
Among women who had vaginal sex in their last encounter, the percentage who said they reached orgasm was 65. Among those who received oral sex, it was 81. But among those who had anal sex, it was 94. Anal sex outscored cunnilingus.
Now hold on before you ride the Hershey Highway — there's a perfectly valid reason for this:
Women who were getting what they wanted were more likely to indulge their partners' wishes. It wasn't the anal sex that caused the orgasms. It was the orgasms that caused the anal sex.
And there's your Lesson for the Day: Be nice to your partner, and your partner will be very nice to you.
Add a Comment
Please
log in
to post a comment