Ka-tching!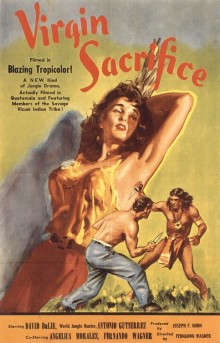 An intestersting document making the blog rounds today (meaning I've seen it on  at least two sites) is a Pdf prepared by an organization call thirdway that aims to detail for taxpayers just how much of their tax bill goes toward paying for different Federal programs. The Pdf uses the example of an individual making $34,140 a year and paying $5,400 in Federal income taxes. The actual breakdown of that $5,400 is quite instructive and would likely help give the average citizen a much clearer picture of just what his tax dollar is funding. For instance, of that $5,400 these are the totals that go to funding various government programs:
 

Social Security ———-$1,040.70
Medicare——————$625.51
Medicaid——————$385.28
Interest on the debt—–$287.00
Combat operations in
Iraq & Afganistan——–$229.17
Veteran's benefits——-$74.65
…
NASA———————-$28.09
Head Start—————-$10.91
Funding for the Arts—-$0.24
It's a fascinating document, but when I added up the numbers provided by Thirdway, I immediately saw a problem: the chart actually falls over $2000 short of the $5,400 total. A parenthetical note explains that the paper only covers "selected items," which is unfortunate, as it really limits the document's usefulness to have more than two thousand dollars of budget items missing from a $5400 total. So I did a little sleuthing in order to help fill in the missing budget gaps. Here are a few more federal Government expenditures I found that are not covered by the original list:
Booze ——————————————————-$827.00
Virgins for Dick Cheney's Private Volcano ————$112.00
Domestic help for Meg Whitman ———————44.00 Pesos (About $3.00 U.S.)
Anger Managment classes for Carl Paladino ———-$0.0
C-Span lapel flag-pin rental ——————————$12.00
Royalties to RIAA for campaign use of John
Cougar Mellencamp songs ——————————-$78.00
Condoms for meetings with female lobbyists ———$8.00
Pens, paper & Ink for industry groups
to draft legislation with———————————–$16.00
Camouflage, shotgun & dog rental for use in
campaign commercials ———————————-$4.00
Study to determine the dangers of ALLCAPS
street signs—————————————————$2.00
On a positive note, Senate Adult Daycare expenditures have been reduced to $0.00 since the demise of Sens. Helms, Thurmond and Byrd for an average taxpayers savings of $23.00. 
So, Stinquers: can you find anything else of significance that I've missed?
Add a Comment
Please
log in
to post a comment