Delaware: It's Not Just for Abstinence Any More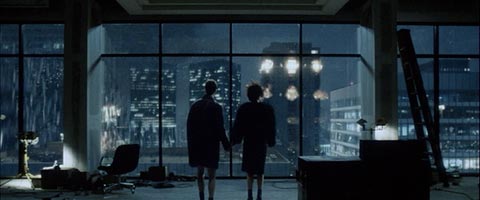 So, how are things going in that minor primary we haven't been paying attention to?
The chairman of the Delaware Republican Party received a death threat last week over his support for Rep. Mike Castle (R-Del) over Tea Party challenger Christine O'Donnell in the state's upcoming Senate primary, a party official confirmed to the Huffington Post.

The threat, issued in the form of an email, told chairman Tom Ross that he deserves "a bullet in the head" for backing "political ass-kissing RINO's" [Republicans in name only].

"It is one thing to have your country screwed over by socialists, it is far worse to be backstabbed by people pretending to be your friends," the email read. "We will either rid the GOP of pieces of shit like you, or we will start a new 'Common Sense Conservative' party and render you all useless."
Common Sense Conservative, Common Sense Conservative… Where have we heard that before?
Oh, and by the way, if you're going to email a death threat, we're not sure whether it's common sense to sign it with your name and address.
Add a Comment
Please
log in
to post a comment