Silent Running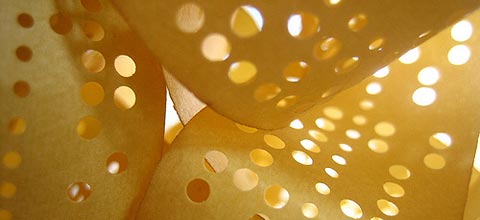 We've been online about twenty years, give or take. We skipped the BBS era, but working on campus in the early '90s, we were privy to the pre-Web Internet: email, newsgroups, gopher. We remember the office geek excitedly telling us about this new software called Mosaic. We remember being excited ourselves about what Netscape 1.1 introduced to the world.
Our life has been almost bifurcated by the Internet: before, after. We managed to reach thirty without it, which, at this point, makes our youth some kind of alien netherworld, full of exotic primal technology like rotary phones, 8-track tapes, console color televisions (works in a drawer!), and free-form FM radio.
You had to be there. And if you were lucky, you weren't.
We certainly don't regret our childhood. We had a good time. We could go out and play without the folks tracking us on GPS, and return late with the convenient excuse that our watch was slow. (Yes, we wound it back. Every time.) We had the advantage of well-funded public schools, with band programs that were the center of our social life. Our school days weren't the stuff of bad family sitcoms.
But what we didn't have — couldn't even conceive — was the Internet.
Actually, check that. We did. Sort of. For awhile.
Our high school had a typewriter terminal (no monitor) in the math room, connected to a mainframe in the district office. So did the other high schools. Using a primitive program called Yack, we could send live text messages to other proto-geeks online. But conversations got cluttered, so in 1975 we programmed a "multichannel" version called — we shit you not — Chat. Seemed a more civilized name. And because we programmed it, we had it sniff out naughty words, and scold you for using them.
Not because we were censorious. Because we were devious. We wanted the program to talk back at you when you weren't expecting it. We weren't familiar with the word "sentient" at the time, but we would have loved it.
It would have been nice to have that at home — some kind of communications device where we could reach out to total strangers, and engage them in conversation. And since the best way to learn to write is to just write, it would have been nice to have a blog, where we could discover and develop our voice with an audience, instead of scribbling pages in a diary that nobody would read.
It would have been nice not being alone, at least when we didn't want to be, knowing there were people out there who shared our esoteric interests, and could approach them from a perspective that wasn't limited to the sentient beings within bicycling distance.
But again, no regrets. It's just that when the Internet did come along, it opened up a world that had previously been unavailable to us, a world of unfettered, unmediated, joyous humanity. A world we do not take for granted, because we're all too aware of the world it replaced. We lived the Before; we'll take the After.
All of which is to say that a couple of douchebags are promoting some sort of Unplug Yourself From The Internet Day, and we think they're full of shit.
Add a Comment
Please
log in
to post a comment