Gentleman's F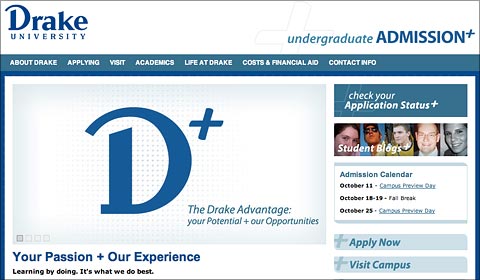 Our guest columnist is the most clueless admissions office in the land.
At Drake, learning doesn't just take place in a classroom. Nor is traditional learning the only goal. Sure you'll get an excellent education here, but you'll also be transformed by an experience that puts opportunity into action and gives purpose to your passion.
When we talk about D+, that's what we mean. Every moment at Drake is one that has the power to educate, to transform, to open minds and to unleash potential – to introduce who you are, to who you hope to become.
Great moments in collegiate marketing: Drake University's 'D+' campaign [Yahoo]
Add a Comment
Please
log in
to post a comment