After Math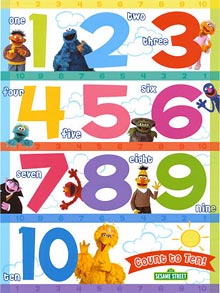 Drudge Jr.'s Big Journalism, Paragraph 1:
In an era when satellite imagery allows one to count cars from space, and in a country fascinated with numbers (weekly box office take, home runs, calorie counting, etc) the MSM is having a difficult time with the math on Glenn Beck's Restoring Honor rally held on the Mall in Washington yesterday. By all reasonable estimates, nearly half a million people were in attendance, and yet, confusion (or perhaps subterfuge) rules the day.
Paragraph 5:
However, CBS News wins the big prize here. In a web piece called Glenn Beck; "Something Beyond Imagination Is Happening," the last-place news network actually reported their estimate for the crowd to be 87,000. Seriously. There has been no claim of website hacking by CBS, so one must assume that they meant what they wrote when stating; "Approximately 87,000 people attended the rally, according to a crowd estimate commissioned by CBS News. The estimate was made using aerial photos taken at noon, which was judged to be the height of the event. The estimate has a margin of error of 9,000 people." CBS News is also the network setting records in the ratings department, the low ratings department.
CBS provided the only crowd estimate citing a methodology.
Add a Comment
Please
log in
to post a comment