Our Apologies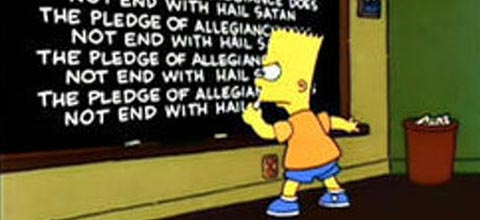 Our afternoon guest columnist is Slacktivist, whom we condemn for inciting raging jealousy within our breast.
Please forgive me for the actions of extremists I have never met who commit acts of violence that I have never advocated
As a white male Baptist, it is my duty today to denounce the violence perpetrated by Patrick Gray Sharp, 29, who yesterday attacked the police headquarters in McKinney, Texas, in a heavily armed but ineffectual assault involving a high-powered rifle, road flares, "gasoline and ammonium nitrate fertilizer."
I understand that this denunciation must be swift and unambiguous and that, in the absence of such denunciations made by and on behalf of every and all white male Baptists, others are entitled to assume that every white male Baptist is fully in agreement with the actions of Patrick Gray Sharp and to therefore deny white male Baptists the rights others enjoy.
So I denounce this attack and state unequivocally that we white male Baptists do not believe in this kind of violent extremism. I beg you all not to condemn all of us for the actions of this lone member of our community, although of course I will understand if you decide that you must do so and will humbly accept whatever restrictions on our full participation in society that you see fit to impose. That's only fair.
Editor's note: If you don't click through and read the rest, we will shun you.
Add a Comment
Please
log in
to post a comment