24 Arguments Against Relativity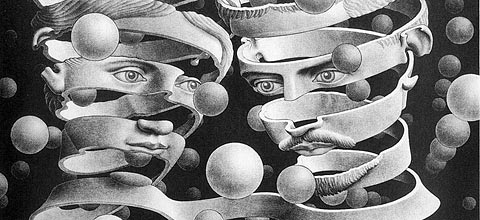 "The theory of relativity is a mathematical system that allows no exceptions. It is heavily promoted by liberals who like its encouragement of relativism and its tendency to mislead people in how they view the world. Here is a list of 24 counterexamples: any one of them shows that the theory is incorrect." [Conservapedia]
1. Relatives.
2. The Lost finale.
3. Disappearing socks.
4. A cat's unexplained ability to hover at your door without being either in or out.
5. Aqua Buddha.
6. There is no Rule 6.
7. There is no spoon.
8. Fucking magnets.
9. Chaste Slinkies.
10. That dream you can never remember when you wake up.
11. That profound sense of loss you feel when you realize Curb Your Enthusiasm peaked a year ago.
12. That profound sense of stupidity you feel when you realize Entourage peaked five years ago.
13. The sides of albums you never played.
14. The fact that half the people who use -gate as a scandal suffix weren't alive for the original.
15. The Rocktoberfest Paradox.
16. The Amazing Kreskin.
17. Dick Cheney still walks the Earth.
18. Anomalies in the locations of anemones.
19. Going back in time to 1955 and almost fucking your mother.
20. Going back in time to 1986 and inventing Twitter so you can be first with the best Challenger jokes.
21. Wondering whether it's too late in the Meme Cycle to riff on Justin Bieber.
22. Riffing on Scott Baio instead.
23. Anchor Barbies.
24. Any random bullshit we might pull out of our ass, because like Phyllis Schlafly's spawn we don't know what the fuck we're talking about.
Add a Comment
Please
log in
to post a comment