As Predicted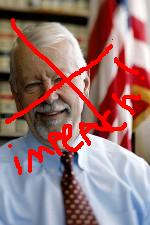 In the wake of Wednesday's ruling by Judge Vaughn Walker in Perry v. Schwarzenegger, overturning Prop. 8, the American Family Association is calling for Congress to impeach Walker for his decision.
The basis for impeachment:
(1) Walker is gay
(2) The Constitution does not mention marriage, therefore under the 10th Amendment the federal government cannot get involved.
Sigh. You don't have to be a ConLaw scholar to say, "the stupid, it burns."
For no other reason  than I know it will get Chicago Bureau's goat, here's a 2008 picture of Judge Walker with CB's favorite Stanford classmate/Sumi-e artist/flautist, which is the top photo of Vaughn Walker on Google Images, oddly enough.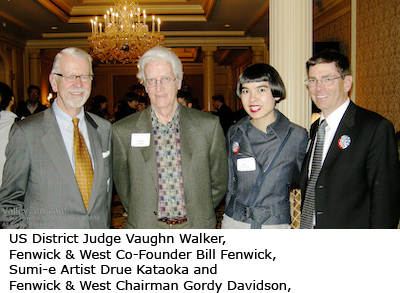 Photo Illustrations: SF Weekly, ValleyZen.
Add a Comment
Please
log in
to post a comment