You're No Basil Marceaux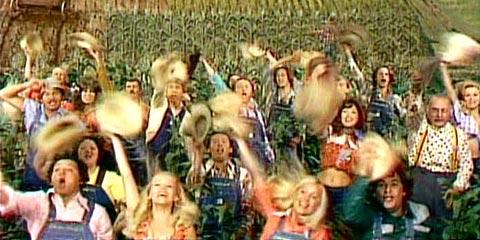 So, we've done Zach, we've done Basil — who else in Tennessee would like some ink?
You, over there. You say you're the lieutenant governor? Come on down!
At a recent event in Hamilton County, [Ron] Ramsey was asked by a man in the audience about the "threat that's invading our country from the Muslims." Ramsey proclaimed his support for the Constitution and the whole "Congress shall make no law" thing when it comes to religion. But he also said that Islam, arguably, is less a faith than it is a "cult."

"Now, you could even argue whether being a Muslim is actually a religion, or is it a nationality, way of life, cult whatever you want to call it," Ramsey said. "Now certainly we do protect our religions, but at the same time this is something we are going to have to face."…

"Now, you know, I'm all about freedom of religion. I value the First Amendment as much as I value the Second Amendment as much as I value the Tenth Amendment and on and on and on," he said. "But you cross the line when they try to start bringing Sharia Law here to the state of Tennessee — to the United States. We live under our Constitution and they live under our Constitution."
Thank you so much, Mr. Ramsey. If anyone else from your fair state would like to play, there are plenty more Hee Haw stills where this came from.
Add a Comment
Please
log in
to post a comment