The First Rule of Rand Paul is that Rand Paul Doesn't Talk About Rand Paul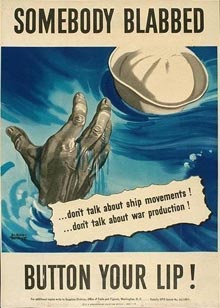 It's not unusual for a candidate to run toward the middle after a primary, or to obfuscate his positions. But Libertarians are principled politicos, unafraid to stand up for their philosophy, no matter where the chips fall.
Or so we thought:
Paul, 47, an ophthalmologist by profession, says the kerfuffle has changed the way he campaigns. "After the primary, I really wanted to jump right into the national debate," he says. His civil-rights remarks, he admits, "have made doing that a little more difficult." However, "No one [in the GOP] is forcing me to do anything. I do exactly what I want, but I am also realistic about what it takes to run a campaign and get elected." For instance, instead of calling for the elimination of many federal departments — as his father, Ron Paul, the libertarian Republican congressman and former presidential candidate, regularly does — Paul says he is trying to "nibble around the edges," to "not be the person who says he will eliminate every department in the federal government. My dad freely will say that, that he would eliminate at least half of the departments, but he is just more forthright."
Meet the new generation of Pragmatic Libertarians: Boldly lying through their teeth if that's what it takes to win.
Add a Comment
Please
log in
to post a comment