What Lies Beneath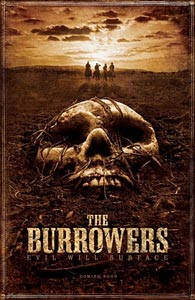 One day in third grade, our friend Barry showed us a pamphlet with a map of Vietnam inside. Scattered across the map were pictures of gas pumps. On the gauge of each pump was a number. The number reflected war dead in that area.
For convenience, we usually date our political awakening to that moment. It was Spring 1968.
As it happens, we don't recall Vietnam joining OPEC in the intervening decades, so we can't vouch for the research the pumps represented. But it was our first exposure to what later would be summarized as Follow The Money, which, when we think about it, is really just an adjunct to Occam's Razor. The simplest explanation of a political act usually involves cash.
Hey, did you know Afghanistan's a wonderful place to run an oil pipeline?
Or if that's Old Millennium Thinking for you, there's the news about "$1 trillion in untapped mineral deposits in Afghanistan" which broke Sunday, and includes this lovely passage:
An internal Pentagon memo, for example, states that Afghanistan could become the "Saudi Arabia of lithium," a key raw material in the manufacture of batteries for laptops and BlackBerrys.
This is one reason why the Gray Lady is stumbling in the Internet Age, by the way. Gawker would have ran with a post screaming "APPLE SHAMED AS IPAD BATTERIES KILL U.S. SOLDIERS!"
But we digress.
The fact this news is coming out now, and not nine years ago, would seem to invert the normal order of things: First you discover extensive natural resources, then you gin up a war. In truth, however, it actually restores the natural balance: We've all been getting more than a little bored with this war, and now's a good moment to spruce things up.
Add a Comment
Please
log in
to post a comment