Xe Whiz!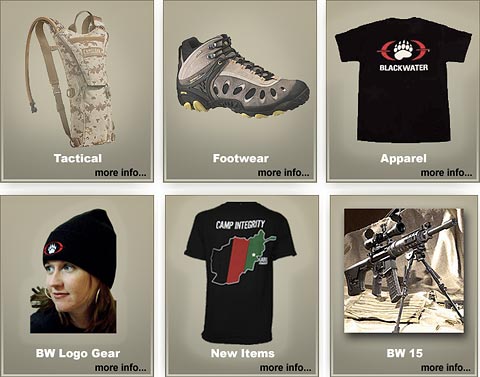 It's a new era in, um, target marketing:
At the Blackwater Pro Shops in Fayetteville, North Carolina and Salem, Connecticut, you can "purchase clothing and equipment emblazoned with the logo," the Solider Systems blog explains. "If that doesn't get your blood pumping you can also try out your new firearms at their indoor range."
Customer tip: Avoid the Genius Bar.
Update: Next time you drop by the Blackwater Pro Shop, you might want to make an offer on Blackwater itself.
Add a Comment
Please
log in
to post a comment