Earth Sucks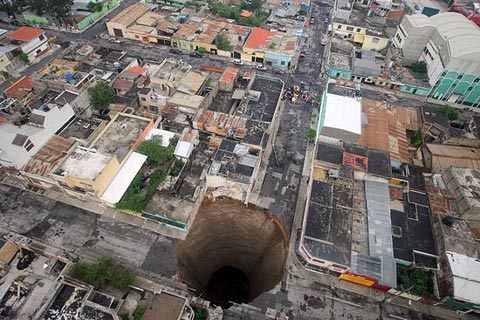 No, this is not a concept sketch for Roland Emmerich's next disaster-porn spectacular:
This photo just posted to the Guatemalan Government's Flickr feed shows a spontaneous sinkhole ("hundimiento") 20 meters deep and 15 wide that appeared today in Zone 2 of Guatemala City, after overwhelming saturation of rains from tropical storm Agatha. Local press reports that it swallowed an entire 3-story building.
Guatemala also endured a volcano eruption last Thursday, which killed a reporter on the scene.
Add a Comment
Please
log in
to post a comment