Nobody Could Have Predicted …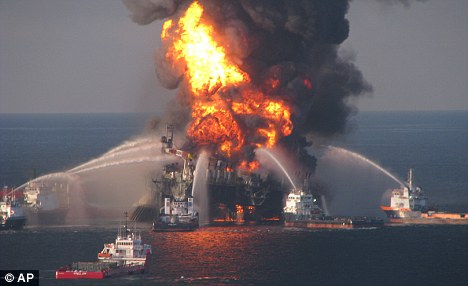 … that a large company, say an oil or coal company, would lie about the chance for a disaster or have no regard for their employees' safety.
By CAIN BURDEAU and HOLBROOK MOHR
Associated Press Writers

MOUTH OF THE MISSISSIPPI RIVER (AP) – British Petroleum once downplayed the possibility of a catastrophic accident at an offshore rig that exploded, causing the worst U.S. oil spill in decades along the Gulf Coast and endangering shoreline habitat.

In its 2009 exploration plan and environmental impact analysis for the well, BP suggested it was unlikely, or virtually impossible, for an accident to occur that would lead to a giant crude oil spill and serious damage to beaches, fish and mammals.
Add a Comment
Please
log in
to post a comment