Meinhardt Raabe, 1915-2010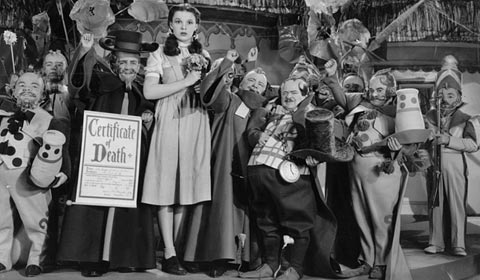 The short one. On the left. Holding the death certificate. That one.
Raabe "was also a wartime aviator and the first Little Oscar, the mascot of the Oscar Mayer meat company." He toured almost thirty years in the Wienermobile.
Your inner child is crying. Let it out.
Add a Comment
Please
log in
to post a comment