Piss Off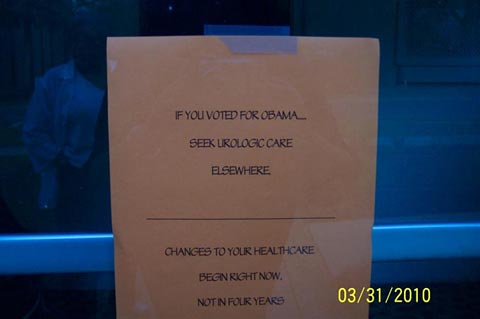 Or, Dick Move by Dick Doctor:
"I'm not turning anybody away — that would be unethical," Dr. Jack Cassell, 56, a Mount Dora urologist and a registered Republican opposed to the health plan, told the Orlando Sentinel on Thursday. "But if they read the sign and turn the other way, so be it."
Just out of curiosity: Did Dr. Cassell use government-subsidized student loans to help pay for medical school? Did his medical school benefit from government grants?
Add a Comment
Please
log in
to post a comment