Another GOP Tantrum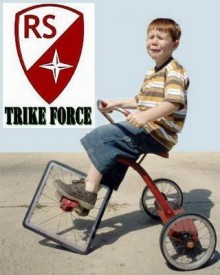 Got my RedState Morning Briefing this a.m., and what did I find? Another instance of Erick Erickson urging the wingnuts to send stupid shit to a Congressman:
We can't Bart Stupak go [sic] without a parting gift. Judas, after all, got 30 silver coins to sell out our Lord. Stupak needs something for selling out all the children sent off to be slaughtered thanks to his "compromise" that any President can pen away to oblivion – notwithstanding the questionable legal assumptions behind it.

Let's send him 100 silver coins. It's only a $4.00 investment on your part.
Another GOP tantrum … I love to watch them stomp their feet and scream ….
Add a Comment
Please
log in
to post a comment