There's a Rap for That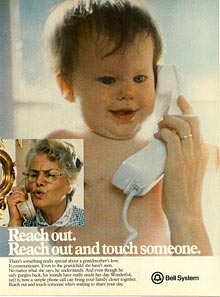 Kentucky, a state that rightly celebrates its proud traditions of drinking and gambling, isn't as indulgent when it comes to teenagers enjoying themselves:
Under current law, teens caught sexting could be charged as felony sex offenders and, if convicted, would have to be registered on the state database.
This is manifestly absurd, which is why state Rep. Martha Jane King is working hard to strike the law from the books.
And replace it with another law:
According to HB 143, a teen charged with sexting would be punished in the juvenile justice system, where a judge could issue a $100 fine for first-time offenders, order community service and work with the child's parents.
We know, we know — charging teenagers with a misdemeanor for iPorning themselves sends a dangerous message to Kentucky's impressionable youth.
That's why you would only catch a break with the first nekkid picture. The second one's still a felony.
Add a Comment
Please
log in
to post a comment