It's All Greek to Us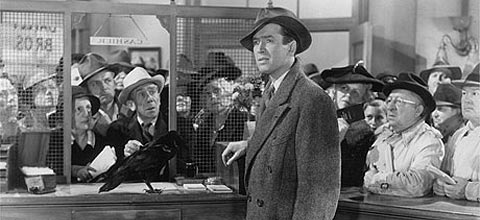 So if we've got this straight — which we doubt, but there's a closed-palm test coming up — Goldman Sachs invested in mortgage-backed securities, severely shorting them with AIG credit-default swaps, convinced other companies to load up on AIG swaps as well, waited for the market to swoon, stiffed AIG for an arbitrary value on their original investments, spread rumors that AIG couldn't meet its obligations, which undermined AIG stock, forcing the Feds to bail out AIG and pay off Goldman for whatever Goldman said it was owed.
As opposed to, say, taking an actual risk and behaving accordingly. Moral hazard is for amateurs.
We hope you've got all that down, because Greece is about to go tits up, and its bonds are "insured" by… wait for it…
Credit-default swaps.
Somewhere there's a lesson in all this. But the only one we can come up with is "Be so fucking rich, you don't give a shit."
As U.S. stocks fall again, should Greek debts worry us? [McClatchy]
Add a Comment
Please
log in
to post a comment