Flag-Waving Teabaggers Forget Flags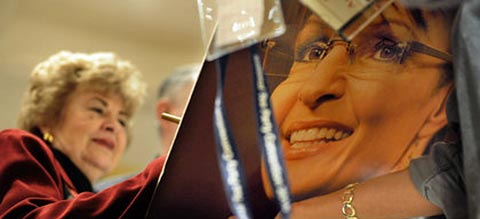 The Super Bowl of Tea Parties is under way in Nashville!
"If you take 1,000 so-called tea partiers and ask them what this movement is, you'll get 1,000 different interpretations," said Mark Williams, a talk-radio host and chairman of the Tea Party Express. "But they're all waving American flags and speaking out against the galloping socialist agenda."
We hope they brought their own flags, however:
There was no prayer or Pledge of Allegiance to open the convention — nor was there an American flag in the convention hall. ([Convention spokesman Mark] Skoda blamed the oversight on the hotel staff.)
Let's see: No flags, no prayer, no Pledge — sounds like the Galloping Socialist Agenda is doing just fine.
Add a Comment
Please
log in
to post a comment