Trapped in John McCain's Closet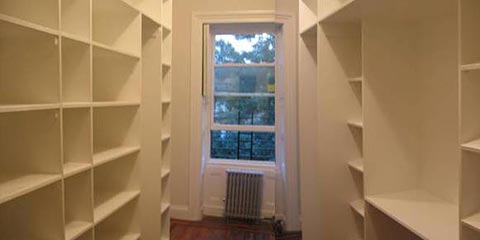 John McCain, October 2006:
The day that the leadership of the military comes to me and says, Senator, we ought to change the policy, then I think we ought to consider seriously changing it because those leaders in the military are the ones we give the responsibility to.
Mike Mullen, JCS chairman, Tuesday:
No matter how I look at the issue, I cannot escape being troubled by the fact that we have in place a policy which forces young men and women to lie about who they are in order to defend their fellow citizens… Allowing gays and lesbians to serve openly would be the right thing to do.
John McCain, June 2009:
My opinion is shaped by the view of the leaders of the military. The reason why I supported the policy to start with is because General Colin Powell, who was then the Chairman of the Joint Chiefs of Staff, is the one that strongly recommended we adopt this policy in the Clinton administration. I have not heard General Powell or any of the other military leaders reverse their position… These military leaders are responsible for the very lives of the men and women under their command, and that's why I am especially guided, to a large degree, by their views.
Colin Powell, today:
In the almost 17 years since the 'don't ask, don't tell' legislation was passed, attitudes and circumstances have changed… I fully support the new approach presented to the Senate Armed Services Committee this week by Secretary of Defense Gates and Admiral Mullen.
[via PoliticalWire]
Add a Comment
Please
log in
to post a comment