Robert Zemeckis Hoodwinks Studio with "Avatar Beatles" Pitch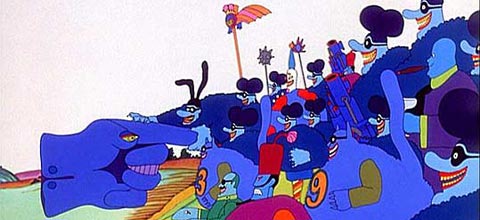 In the wake of such crowd-pleasers as live-action versions of The Flintstones, Scooby-Doo and Howard the Duck, Robert Zemeckis will be shitting on what's left of your childhood with a motion-capture remake of Yellow Submarine for Disney. Actors will be donning ping-pong-laden bodysuits for the film, which could be almost as trippy as a Peter Max animation, but probably not. Especially without drugs.
As news of the film breaks, psychologists are already lining up to offer expensive withdrawal programs for depressed filmgoers unable to cope with a reality that doesn't include floating talking hands.
Add a Comment
Please
log in
to post a comment