Michele Bachmann Will Self-Destruct in Five Seconds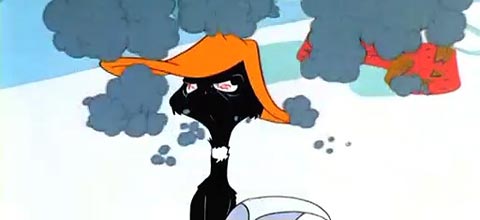 We never thought we'd find ourselves agreeing with Michele Bachmann, but her fearmongering about the 2010 Census is starting to make sense to us.
If by "making sense" you mean "could backfire in the most delightful manner."
Here, in three easy steps, is how Bachmann may end up regretting shooting her mouth off once too often:
1. Bachmann frightens Minnesota constituents away from the Census.
2. Minnesota, already 1,100 residents shy of keeping all its congressional seats, ultimately loses to other states because of undercounting.
3. The 2011 DFL-controlled Minnesota legislature looks at Bachmann's highly gerrymandered district, carves to taste.
This scenario isn't new, of course — the local rag raised the same issue six months ago when Bachmann first sounded the alarm. But as the Census approaches, and new population projections come to light, just a few god-fearing households following Bachmann's advice might be enough to bring her home from the war.
Add a Comment
Please
log in
to post a comment