We Are All Teabaggers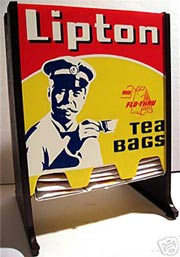 While everyone else is fretting about Barry's 47 percent poll rating, let's instead enjoy the day's real news:
Running under the Tea Party brand may be better in congressional races than being a Republican.

In a three-way Generic Ballot test, the latest Rasmussen Reports national telephone survey finds Democrats attracting 36% of the vote. The Tea Party candidate picks up 23%, and Republicans finish third at 18%. Another 22% are undecided.
In case you think Rasmussen went Jaywalking — pause while we scourge ourselves for even mentioning Leno — "respondents were asked to assume that the Tea Party movement organized as a new political party." So everyone knew it was a fantasy ballot ahead of time.
But today's hypothesis is tomorrow's reality, and we look forward to Wolf Blitzer sterning informing us how Teabaggers are getting licked by their opponents election night.
Add a Comment
Please
log in
to post a comment