The Fog of War Speeches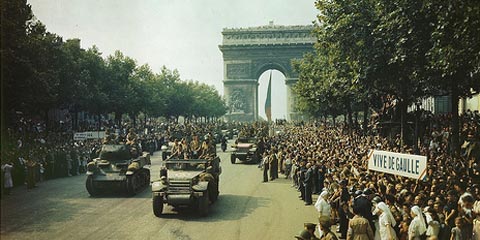 Tuesday night, Barack Obama announced his decision to send 30,000 more troops to Afghanistan.
Unfortunately, he did little to explain it.
We read the transcript a few times after watching the speech, thinking that maybe we missed something during the excitement of discovering drinking games. What were we looking for? A reason.
Not just any reason — a good reason. Something meaty, something justifiable, even if we disagreed with it. We understand that a speech can't be a detailed position paper — but if you're addressing the nation on matters of life and death (never mind the treasure), you can take the time to make the case. Especially if you're The Greatest Orator of Our Generation.
And what did we find? Alas, not much:
Yet huge challenges remain. Afghanistan is not lost, but for several years it has moved backwards. There's no imminent threat of the government being overthrown, but the Taliban has gained momentum. Al Qaeda has not reemerged in Afghanistan in the same numbers as before 9/11, but they retain their safe havens along the border. And our forces lack the full support they need to effectively train and partner with Afghan security forces and better secure the population. Our new commander in Afghanistan — General McChrystal — has reported that the security situation is more serious than he anticipated. In short: The status quo is not sustainable.
That's twelve paragraphs in, following a canned history of Life Since 9/11. And it's maddeningly vague. In America's imagination, we're always liberating Paris so a grateful population can get on with their lives. But in Afghanistan, as Iraq before it, we ended up creating a power vacuum that some cunning folks were only too happy to fill. Obama's speech papers over that mess with unrevealing generalities.
So let's skip ahead a few more paragraphs:
I make this decision because I am convinced that our security is at stake in Afghanistan and Pakistan. This is the epicenter of violent extremism practiced by al Qaeda. It is from here that we were attacked on 9/11, and it is from here that new attacks are being plotted as I speak. This is no idle danger; no hypothetical threat. In the last few months alone, we have apprehended extremists within our borders who were sent here from the border region of Afghanistan and Pakistan to commit new acts of terror. And this danger will only grow if the region slides backwards, and al Qaeda can operate with impunity. We must keep the pressure on al Qaeda, and to do that, we must increase the stability and capacity of our partners in the region.
Hold on — new acts of terror? We'd like to know more, but neither Obama nor the White House backgrounder goes into detail. Which is too bad, since the NYC subway plot would seem to contain just the specifics we're looking for — and is far more relevant to the present moment than eight-year-old history.
Also: If there is indeed a clear and present danger — the crux of the argument — we're not convinced that the appropriate means to address it is military. (The FBI broke up the subway plot, with an assist from Scotland Yard.) It may very well be, but we're not told enough to dissuade us from the notion that every problem is a nail, and the Army's a hammer.
Finally, a coda:
And the stakes are even higher within a nuclear-armed Pakistan, because we know that al Qaeda and other extremists seek nuclear weapons, and we have every reason to believe that they would use them.
We would have preferred to hear a lot more about this, since there's a strong case to be made that the security of Pakistani nukes is a serious issue. (We're not the ones to make it, but we'll listen.) But in the context of the speech, it's really an afterthought.
And, well, that's it — out of 54 paragraphs, just two and a snippet that barely suggest why we're going to the trouble. It's like a Hummer with a lawnmower engine: sure looks impressive, but we doubt you'll get very far with it.
Add a Comment
Please
log in
to post a comment