With Tears in Our Eyes do We Pen this Missive.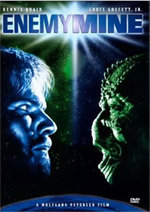 It is with not a little trepidation that we recommend today's New York Times column by Maureen Dowd. She of the snarky tongue who adores celebrities so much she wholeheartedly endorsed Arnie for California Governor is often more fluffy than substantive, but in today's ruminations, we feel, she does an admirable job of nailing the Obama administration's current malaise right square on its thick head:
It couldn't have been easy for Craig, a special counsel in the Clinton White House who directed the response on impeachment, to break away from the Clintons and help the insurgent Obama shatter Hillary's dream of shattering the Oval glass ceiling….

I often wondered if Craig and U.N. Ambassador Susan Rice, the other former Clinton official who helped undermine Hillary's foreign policy record, would have done so if they had known that after turning on Hillary they would once more end up working beside her; if they had known that Obama can often be more interested in wooing opponents than tending to those who put themselves on the line for him.
What's most chilling is that, with Republicans biting the hand every time Obama extends it, the President keeps doing it, even as his loyalists and supporters feel ever more marginalized and ignored.
We're coming seriously close to souring on this presidency. Where's the change we were promised?
Serolf Divad wrote this post from a Panera coffee shop, sitting next to a window, watching as a steady rain drizzled from a gray and dispiriting sky.
Add a Comment
Please
log in
to post a comment