The War on Christmas is Our Favorite Time of Year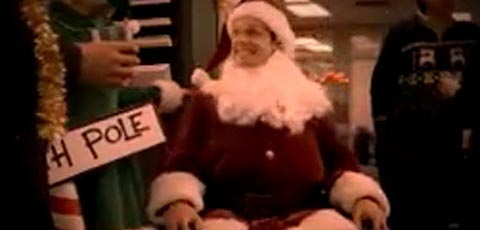 Looks like Chubby Santa won't be helping any naughty boys or girls this year:
No matter if children are naughty or nice, they won't get a reply from Santa this year, as the US Postal Service has blocked mail to a tiny Alaska town that answered Christmas letters for decades.

Since 1954, thousands of volunteers in the Christmas-crazy town of North Pole have run the heart-warming tradition of replying to letters addressed "Santa Claus, The North Pole" forwarded to them by the USPS. But no more.

Officials cut the tradition after an "Operation Santa" volunteer working on the program in Maryland was revealed last year to be a registered sex offender.
If kids insist on divulging personally identifying information, they can still write "Santa Claus House, North Pole, Alaska". But anything less specific will be discarded, lest it end up in the lap of Enzyte Bob.
Add a Comment
Please
log in
to post a comment