John Shadegg Didn't Really Mean for Michael Bloomberg's Daughter to be Assraped by Swarthy Terrorists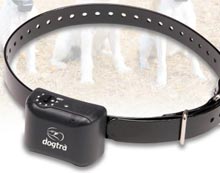 If you're wondering when those invisible-fence collars attached to wingnuts get activated, here's an indication:
Rep. John Shadegg (R-AZ) has apologized for suggesting that, if 9/11 trials are held in New York City, Mayor Michael Bloomberg's daughter could be kidnapped.

"I saw the mayor of New York said today, 'We're tough. We can do it.' Well, Mayor, how are you going to feel when it's your daughter that's kidnapped at school by a terrorist?" Shadegg said last night.

This afternoon, he told the Associated Press that he's sorry — but added that his point was still a good one.
On the other hand, Michael Mukasey's collar seems to be malfunctioning.
Add a Comment
Please
log in
to post a comment