Vidiot Wind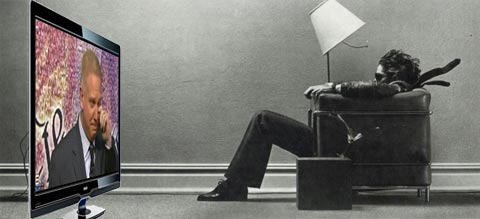 Speaking of the Seventies, we know Maxell did a follow-up ad with a television set. But we can't find it, so you'll have to bear with our tawdry reconstruction.
Point being, the California Energy Commission wants to reduce your TV watching. Or short of that, your TV:
The influential lobby group Consumer Electronics Assn. is fighting what appears to be a losing battle to dissuade California regulators from passing the nation's first ban on energy-hungry big-screen televisions.
The goal is to reduce statewide energy consumption equivalent to building a new natural-gas power plant:
The payoff could be big for TV owners, said Ken Rider, a commission staff engineer. Average first-year savings from reduced electricity use would be an estimated $30 per set…
That's right: After blowing thousands on a set and hundreds on cable, we'd be thrilled to know we were saving $2.50 a month on juice.
Add a Comment
Please
log in
to post a comment