Nightmares from My Father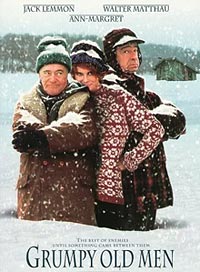 Destined to join Stuff On My Cat and Stuff White People Like in Internet immortality is the hot new Twitter feed, Shit My Dad Says. Written by 28-year-old Justin about his 73-year-old father, it reads like an undiscovered Walter Matthau movie:
"You know, sometimes it's nice having you around. But now ain't one of those times. Now gimmie the remote we're not watching this bullshit."
"The dog don't like you planting stuff there. It's his backyard. If you're the only one who shits in something, you own it. Remember that."
"You need to flush the toilet more than once…No, YOU, YOU specifically need to. You know what, use a different toilet. This is my toilet."
"Your mother made a batch of meatballs last night. Some are for you, some are for me, but more are for me. Remember that. More. Me."
"Your brother brought his baby over this morning. He told me it could stand. It couldn't stand for shit. Just sat there. Big let down."
"The dog is not bored, it's a fucking dog. It's not like he's waiting for me to give him a fucking rubix cube. He's a god damned dog."
"Tennessee is nice. The first time I vomited was in tennessee, I think."
Our 76-year-old father sounds nothing like that. For which we should probably feel blessed.
Add a Comment
Please
log in
to post a comment