A Few Good Teabaggers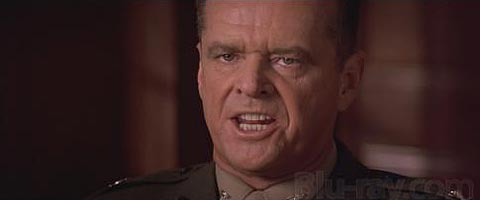 Not since the late, great, Potter Stewart have we so enjoyed the sweet mystery of jurisprudence:
Mr Lane was alleged to have been photographed placing his genitals on an army sergeant's forehead — a practice the court defined as "teabagging" — while the sergeant was asleep.
It's like laundering money — now that Australia's High Court has entered "teabagging" into the public record, we can happily use the term on their authority, requiring only the proper citation to establish its provenance.
As for the tawdry case which gave rise to the obiter dictum flagrante, pay it no mind — something about improperly established military tribunals replacing traditional courts martial.
Instead, imagine Tom Cruise questioning a stubborn Jack Nicholson about a hazing incident gone awry. Nicholson strongly denies he ordered it, but pressed on the subject, he angrily reveals the truth behind Code Bag:
You can't handle the testicles!
Yeah, well… that's how much we're trying to avoid the news this week.
Add a Comment
Please
log in
to post a comment