Supply, Demand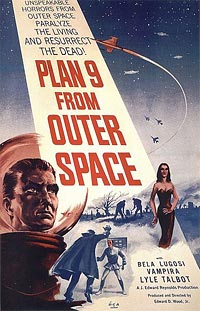 They didn't get much traction with their claim last week that Obama is really the Antichrist (isn't everybody?), so WorldNetDaily is back from their magical mystery tour with what they purport is Barry's real birth certificate from Kenya.
Er, excuse us — the real Kenyan "certified copy of the original".
Not to be confused with Hawaii's certified copy of the original, which WND dismisses as an obvious fraud. Apparently you can trust government bureaucrats, as long as they're not American.
But let us not be critical, and instead celebrate the glory of the free market. WND has offered $10,000 to "anyone who can prove he or she was present at the birth of Barack Obama", after all, so the sweepstakes is just getting started. Our own entry will be submitted as soon as we can find a fresh ribbon for our very dusty Underwood.
Add a Comment
Please
log in
to post a comment