The Place for Politics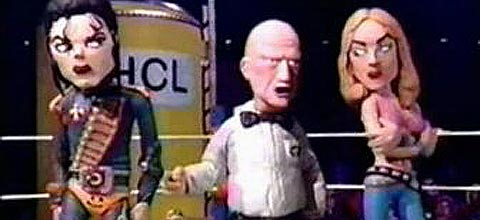 Morning Joe: David Gregory joins Joe, Mika and Willie in the studio for a live performance of Thriller.
Morning Meeting: Dylan Ratigan examines his contract with MSNBC President Phil Griffin.
Dr. Nancy: Andrea Mitchell and Alan Greenspan reveal how they first made love to Ben.
The Ed Show: Ed asks the now-unemployed backup dancers whether they favor public health insurance.
Hardball: Chris Matthews announces that he's renaming his show to Beat It.
Countdown: Entertainment reporters for the Daily Beast, the Los Angeles Times and Access Hollywood discuss Liza Minelli's claims to be the birth mother of Michael's children.
The Rachel Maddow Show: Rachel remains on hiatus out of shame.
Add a Comment
Please
log in
to post a comment