Wow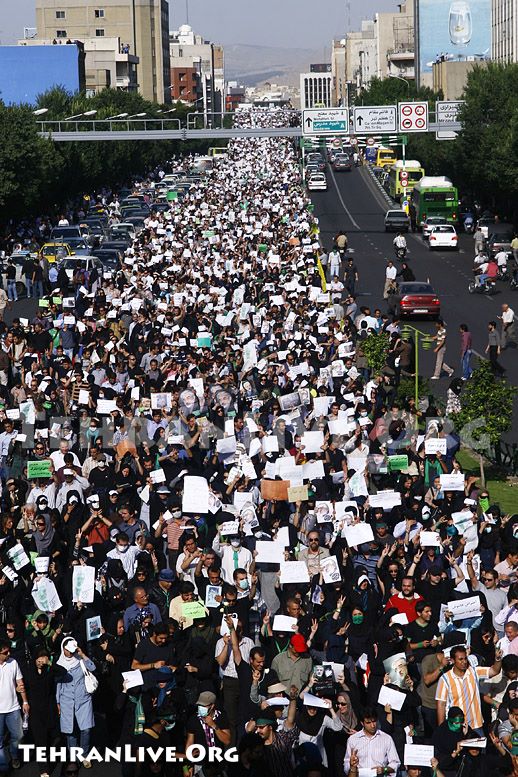 The numbers at today's rally are hard to gauge, but our correspondent Saeed Kamali Dehghan, reckons there could be as many as one million people there. …

He said the demonstration is bigger than Monday's rally. Many are wearing black and carrying photos of those who died. Some are carry placards calling for a new election not a recount. The shops on the route are closed in support of the rally, he added.
More photos of today's demonstration here.

And just in case you thought the GOP might be getting its act together:
Just what Ahmadinejad wanted. Via Adam Blickstein.
Rep. Pence and Republican Leaders to Hold Press Conference Supporting Iranian Dissidents
Thursday, June 18th, 2009
1:45 p.m.
House Radio/TV Gallery, H-321, The Capitol
Add a Comment
Please
log in
to post a comment