Meet the Glorious New Boss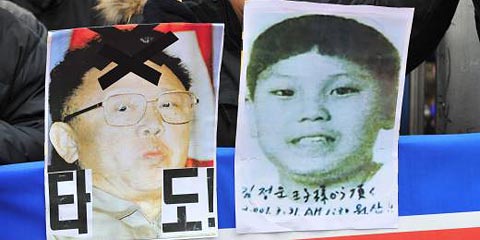 Well, it looks like we have a wiener:
SEOUL, South Korea – The youngest son of North Korea's authoritarian leader has been given the title of "Brilliant Comrade," a newspaper reported Friday, a sign the communist regime is preparing to name him as successor to the ailing Kim Jong Il.

U.S. and South Korean intelligence authorities disclosed during a meeting this week that 26-year-old Kim Jong Un is now being referred to in the secretive regime as "Yongmyong-han Dongji," which translates roughly as "Brilliant Comrade," South Korea's mass-circulation JoongAng Ilbo newspaper reported.
News hasn't reached DPRK populace yet.  Damn DTV switchover.
Add a Comment
Please
log in
to post a comment