All Cretins Are Liars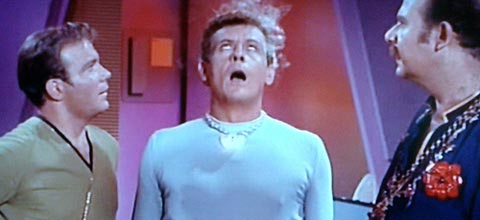 There's a scene beloved among fans of the original Star Trek — no, not the Green Babe — where a classic Greek paradox is enacted for our viewing pleasure.
The setup is that Kirk and his nemesis Harry Mudd are being held captive by a group of androids. Kirk tells the Head Android that Mudd is a congenital liar. Whereupon Mudd tells the Android, "I am lying."
This, as they say, does not compute. The Android tries to work out the logic — if Mudd is a liar, then his statement is a lie, but if his statement is a lie, then he's telling the truth, only he's a liar — and by the third or fourth round, smoke starts issuing from his ears. And then his head tilts.
Which is a fair description of what happened to us when we learned that Rush Limbaugh and his merry band of wingnuts are calling for a boycott of GM because we own it now.
Add a Comment
Please
log in
to post a comment