Douchebag of the Day
I simply can't decide:
1. Joel Pollak, Harvard Law Student.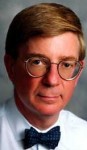 2. George F. Will, Climate Change Denier.
An umpire can fail once in a high-stakes moment and be remembered for that forever. It is amazing how rarely they fail as they strive not to be noticed in their pursuit of unobtrusive perfection.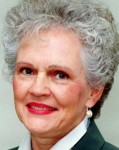 3. Betty Brown, State Representative (R-TX).
"Rather than everyone here having to learn Chinese — I understand it's a rather difficult language — do you think that it would behoove you and your citizens to adopt a name that we could deal with more readily here?" Brown said.

Brown later told [Organization of Chinese Americans representative Ramey] Ko: "Can't you see that this is something that would make it a lot easier for you and the people who are poll workers if you could adopt a name just for identification purposes that's easier for Americans to deal with?"
This isn't an easy one.  Any thoughts?
Add a Comment
Please
log in
to post a comment