Characteristics of Mormon Crickets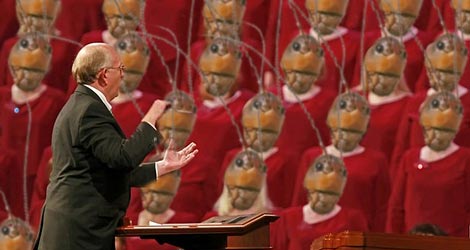 Live in areas dominated by sagebrush.
Infestations occur in which large numbers form roving bands.
Create hazards when they swarm.
When a large band crosses a road it can create a safety hazard by causing distracted revulsion on the part of the driver.
Infestations may last years or even decades.
Breeding begins within 10 to 14 days of reaching the adult stage.
Females can lay about one hundred eggs each.
Females compete for males.
Known to be cannibals.
They're not really crickets.
Field Poll finds voters still split on marriage [SF Chronicle]
Mormon cricket [Wikipedia]
Add a Comment
Please
log in
to post a comment