Michael Steele is Toast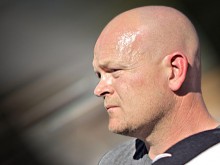 Because if you've lost Joe the Plumber, you've lost the soul of the GOP:
Michael Steele now has another high-profile Republican publicly bashing him: Samuel "Joe The Plumber" Wurzelbacher.

At a meeting of conservative activists in Milwaukee, Mr. The Plumber had some tough words for the RNC chairman: "Unfortunately we have a chairman up there who wants to redefine conservatism; he wants to make it hip hop, put it in a new package and sell it."
This is so much fun.
Add a Comment
Please
log in
to post a comment