This is Your Brain on Dregs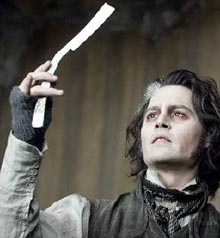 The weird are turning pro this week, as alamatto di tutti alamatti WorldNetDaily touts shocking! new! facts! in the Wasilla church spontaneous-combustion case.
Well, just a couple. A church elder tells a blogger that the arsonist cut telephone and alarm lines before lighting the match. But police still have no suspects, nor are they speculating about the motive.
Which doesn't prevent the blogger — Kevin "Coach" Collins of NYC — from stating the obvious conclusion: the fags did it.
See, the church had sponsored one of those "pray away the gay" events, which was like throwing sand in the face of the Homosexualist Agenders. "Would this be enough motive for some people? Of course it would," says Coach, "but the old media will never mention that possibility." Nor could it possibly be a local job, because in a small town everybody knows what your mother is dealing.
In fact, reason demands that poofy cannibal anarchists be called to task for their actions:
Ockham's razor, which says: "All other things being equal, the simplest solution is the best" and it serves well in this case. It points to the fire being ordered by leftwing savages trying to strike a blow at Sarah Palin or Christian beliefs.
We know what you're thinking, and stop it right now. Coach Collins holds a doctorate in public administration from an accredited university. If you cannot appreciate the majesty of Coach's logic and grammar, then we'll be forced to add you to our flesheater watchlist.
Add a Comment
Please
log in
to post a comment