Here We Go Again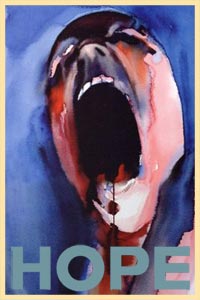 It was 1993, as we recall. Bill Clinton had just been inaugurated, and one of his first moves was to end the ban on Sodomite-Americans in the military. A bold move, quickly attacked — and quickly compromised.
What we remember about it is a quote from an opponent after the dust settled: "He can be rolled."
In other words: Bubba had the power, but he hadn't yet learned how to wield it.
Barack Obama has far more power than a plurality president facing a growing Republican opposition. But as we watch the evolution of what will necessarily be the nine-digit hallmark of his first term, we can't help wondering whether he really understands the meaning of "I won."
Nothing wrong with compromise — providing that your opponents are negotiating in good faith. But if they're just watering down a bailout they have no intention of supporting anyway, we fail to see the point of the exercise. Call the vote, let them grandstand a filibuster, cast them as villains, and let the news cycle take its course.
Worked for Bubba.
Add a Comment
Please
log in
to post a comment