Lust
I know, I know … the Nissan GT-R looks like a Japanese monster from one of those 50s movies.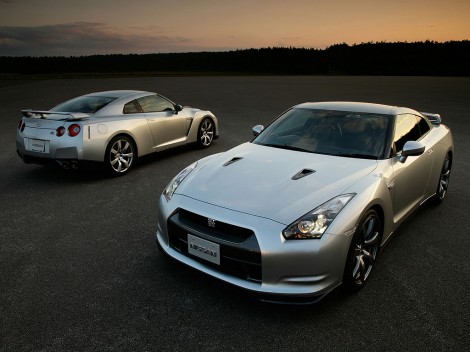 And I know it's not politically correct. I know its got limits I could not begin to explore.  I know if I tried to explore those limits I'd end up in hospital.  For a very long time.
But I want one.
Nissan's Skyline GT-R has been around forever in one form or another. But this is the first time Nissan has seen fit to offer it in the States.
Perhaps they brought it because they developed it on the Nürburgring.  Perhaps it's because the performance target – which the Japanese beat – was a Porsche Turbo.  Perhaps its the all-wheel-drive, the twin-turbo V6, or the F1 gearbox.
I don't know why it's here.  But I want one.
Not convinced?  Watch a stock GT-R go 'round the Nürburgring Nordschleife in record time.
Any Stinquers out there with the stones to buy one of these things? You can get it for about 80 bills and, at this point, probably a lot less given the Carpocalypse. I'll meet you in Germany and we'll wring it out. Losing time buys the beer.
Add a Comment
Please
log in
to post a comment