Ooops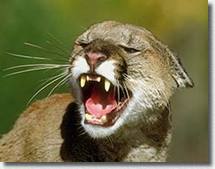 The PUMA's heads are going to explode:
During the taping of the Oprah Winfrey show today, Dr. Jill Biden said that her husband, the vice president-elect, was given a choice of being either vice president or secretary of State.

This revelation came after Vice President-elect Joe Biden told Oprah that after then-Sen. Obama offered the job of VP he asked for some time to think about it and talk it over with his family.
This is going to be fun. Bill Clinton is going to have to hold his tongue something fierce.
UPDATED: below
Worried the Unicorn won't be well-protected?  Look at what will be right behind Cadillac One at all times. Fucking sick.
Add a Comment
Please
log in
to post a comment