And I'm (Almost) Off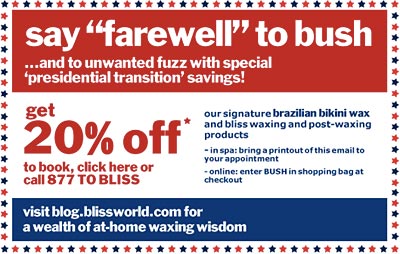 I am headed to O'Hare soon.  Please pray to the FSM that my plane takes off relatively on time and doesn't end up splashing down on Lake Michigan – there really aren't ferries to rescue us out there, and I really don't feel like doing my best Titanic impression and becoming an ice cube.  I will do my best to check in this week, as this week is significant for a whole host of reasons.  More tomorrow!
If you have anything you would like me to pass along to Michelle when we get together for tea and manicures (you know, girl time!) please send them along.
Add a Comment
Please
log in
to post a comment